It's not just an upper covering of a building, it is an extension of your style. Incase you missed the first part of this article, click HERE
6. Mansard Roof. This type of roof is made up of four slopes, two on each side of the home. This style of roof allows for additional living space or storage space at the top of the house.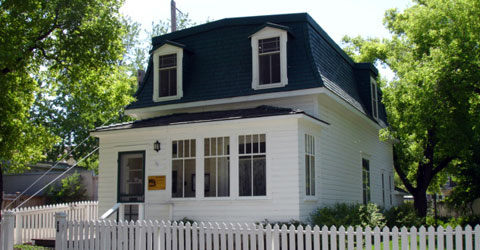 7. Gambrel. This type of roof is very similar to the Mansard Roof. The differences are that the gambrel has vertical gable ends and the roof hangs over the facade of the home whereas the Mandrel Roof does not.
8. Saltbox Roof: With an interesting view from the exterior, this roof is asymmetrical long with one short side and one very long side. It results in homes with one story in height on one side of the building and two stories on the other side.
9. Arched Roof. The arched roof is typically only used on a portion of the home. It adds a great aesthetic touch to the architecture of the house.
10. Cross Gabled Roof. There are many types of gabled roofs (roofs that look like triangles from the front of the home). This kind of roof is used in homes with extra wings so that each portion of the home has its own triangular gabled roof.
culled from Houzz