Taking site photos is a fundamental part of the architectural process. You may use them for before and after photos, monitoring progress, marking up items in the field, or creating more accurate drawings and models.
PROGRESS PHOTOS: Pick a spot at the beginning of a project that you can take a photo from every time you visit. Always make sure you always take a photo from that spot when you visit, come rain or shine, no matter how busy you are. Make a hyper lapse style video of the building going up, make a collage showing the progress made  and pick the best ones for a blog post or a social media update.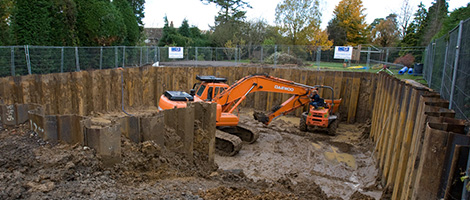 KIT: You'll need a wide angle lens to capture whole rooms or entire buildings, and it's worth investing in one if you will be taking lots of site photos. Better to take 3 or 4 photos on your phone than not take any just because you don't have the right lens.
WEATHER: It's not always going to be blue skies and sunshine. Take 100's of photos and try to cut out the sky as much as you can – there's nothing you can do about a flat white cloudy sky.
LIGHT: It's not always going to be daytime either. If you have to shoot inside or at night, consider a tripod and a long shutter speed to get the best photos. Otherwise make the most of the on-site lights, and hold the camera as steady as you can. Prop it up on something, set a longer shutter speed and use the self timer if you don't have a tripod but can control the shutter speed.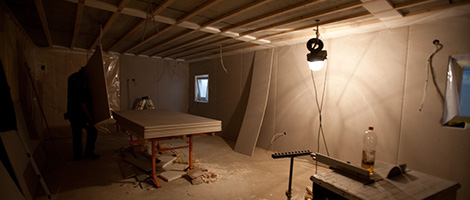 INCLUDE PEOPLE: Action shots are always more interesting. Architecture is about people so don't be afraid to include them.  As a reference for scale, they are helpful too. But be careful about including identifiable people if you are going to publish your images – you may need model releases from anyone who is recognizable.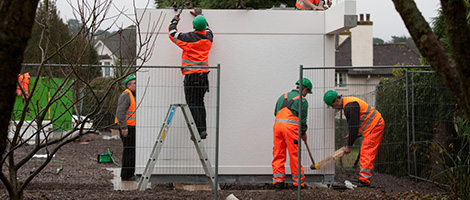 CONVERGING VERTICALS: Unless you're using a tilt-shift lens, you will get converging verticals to some degree or another (where the vertical lines slope inwards and upwards). The wider angle your lens, the more pronounced the convergence will be. It's not always bad – you can create some striking images exploiting this effect. But if you want a more realistic looking image you will need to correct the image in post processing.