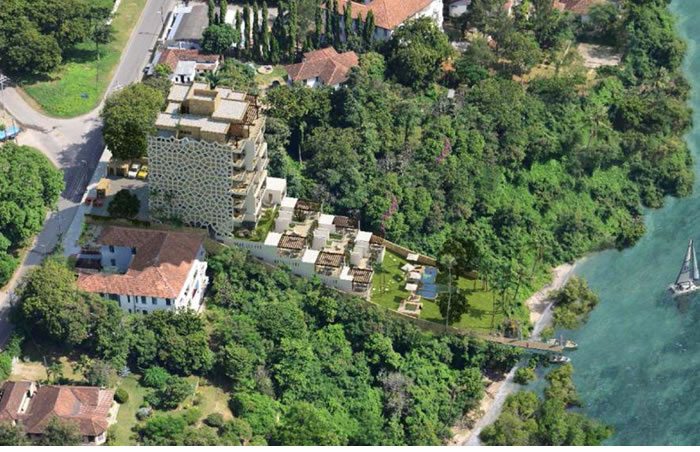 Swahili Gem is an eco-friendly residential development of 14 luxury apartments. Located on the island of Mombasa, minutes away from Mombasa Central Business District, the airport, the port, shopping centres and beaches; this project is committed to harmonising Mombasa's past, present and future architecture.
Designed by Urko Sanchez Architects, the building features an aesthetically pleasing Musharabieh structural shell which offers protection from the sun and from possible onlookers from neighbouring buildings.
The development comprises 3 patio homes, 10 terrace apartments and 1 penthouse. The layouts are optimised to maximize creek views and natural ventilation. Terraces are vast and constitute a natural extension of interior spaces, hence maximizing living spaces. All these conform to the highest standards of modern luxury. Kitchens and bathrooms boast European-style fittings and bedrooms are designed to provide comfort. Security and fire-protection are enhanced through modern technologies.
The building has been designed to work in harmony with its natural surroundings. An environmental strategy has been developed to promote resource conservation. Natural ventilation and protection from the sun are promoted. All apartments are fitted with solar hot water systems. The provision of a bio-digester waste water treatment plant allows for recycling of greywater. An infinity swimming pool, gym and landscaped garden are amongst the amenities which will make living at Swahili Gem a great pleasure.
Exceptionally innovative in its architecture, Swahili Gem bagged an award from the Architectural Association of Kenya, an honourable mention in the 2014 awards of excellence in architecture (best residential project).
Source: HERE