Developed by Quality Street Limited, the Palm Breeze is a high end residential and commercial development in the Nyali area of Mombasa. Their aim is to make it a state-of–the art property that will transform this upscale neighbourhood of Kenya's second largest city.
Residential: The Palm Breeze truly lives up to this concept with its mixed development of commercial, residential and health club sections. The Palm Breeze concept will enable home owners to live in an area where all their basic needs are met in one location. The apartments are spacious and come in various types. Centrally located in Nyali on Links Road, The Palm Breeze enjoys easy access to various infrastructural facilities within the city. The excellent air-flow from the front to the back of the apartment will allow residents take advantage of the North-East and South-West winds throughout the year coming directly from the Indian Ocean.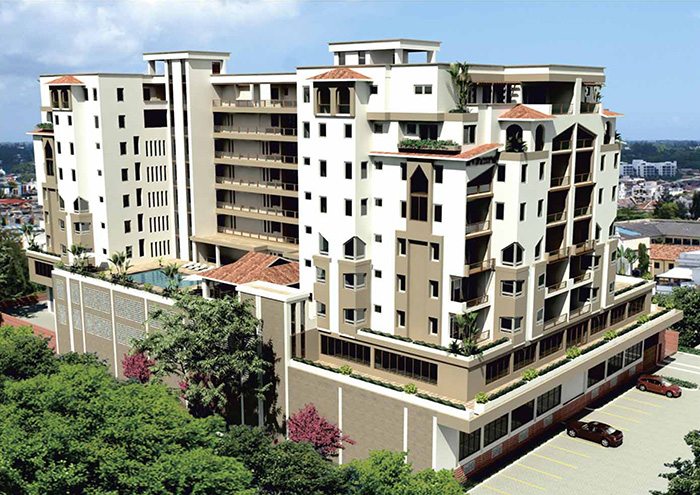 Commercial: The commercial area of The Palm Breeze development consists of five ground floor showrooms each and twelve high end office spaces on the first floor. The parking lot for visitors and owners allows over 50 ground parking spaces. With a lift for the commercial area between the ground floor and first floor with separate staircases for the commercial area. A loading and off-loading bay has also been provided to service the showrooms and offices if required. Provisions for AC, WC and water have been installed in all Showrooms/Offices with fibre optic Internet available from the service provider.
Showrooms and offices are fitted with electrical and light points at skirting and ceiling levels to ease showroom and office fit outs. A standby contractor is also available. The developers of this project which started in May 2013 and is expected to finish in May 2015 are the same ones behind "The Palm", another quality development in the city.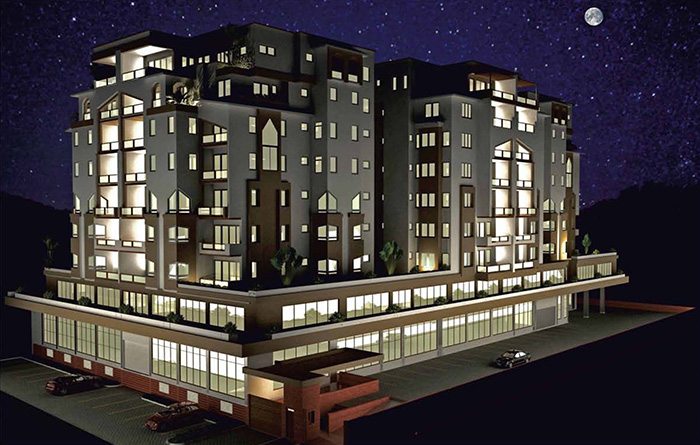 PROJECT TEAM
Developer: Quality Street Ltd
Contractor: Vapco Construction Co Ltd
Architect: Performance Construction Management
Structural Engineer: Manor Consultants
Quantity Surveyors: Mwashinga & Associates
Mechanical Engineer: Yakub & Associates
Electrical Contractor: Master Power Systems Ltd
Plumbing Contractor: Ken Plumbers Ltd
Aluminium/Glass glazers: Prime Aluminium
Source: ConstructionReviewOnline