Mausoleum of Agostinho Neto: Built in honor of the first Angolan president, the Mausoleum of Agostinho Neto is a great pride of this Portuguese-speaking country. The imposing structure can be viewed from various parts of Luanda- the capital city of Angola.

St. Paul's Cathedral in Cote d'Ivoire: Saint Paul's Cathedral served as a refuge for Ivorians fleeing violence during the 2010-2011 crisis in Abidjan.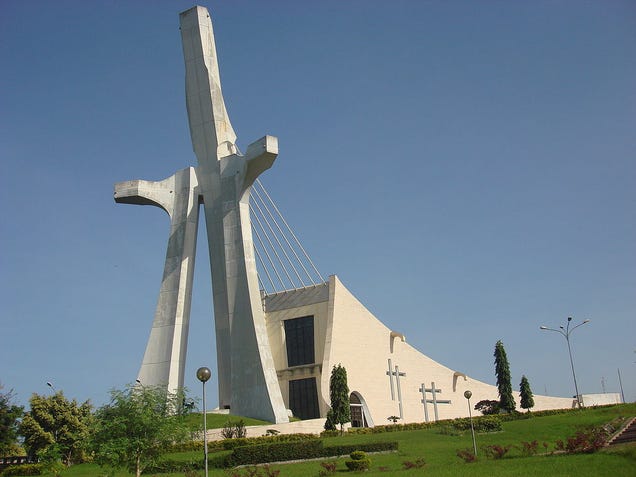 The Reunification Monument: The two different colored spirals symbolize the reunification of the French and British Cameroons. Cameroon was divided into two regions: French and British. 12 years after the independence of the two regions,  there was an amalgamation by the Federal Republic of Cameroon and in 1972 this monument was built.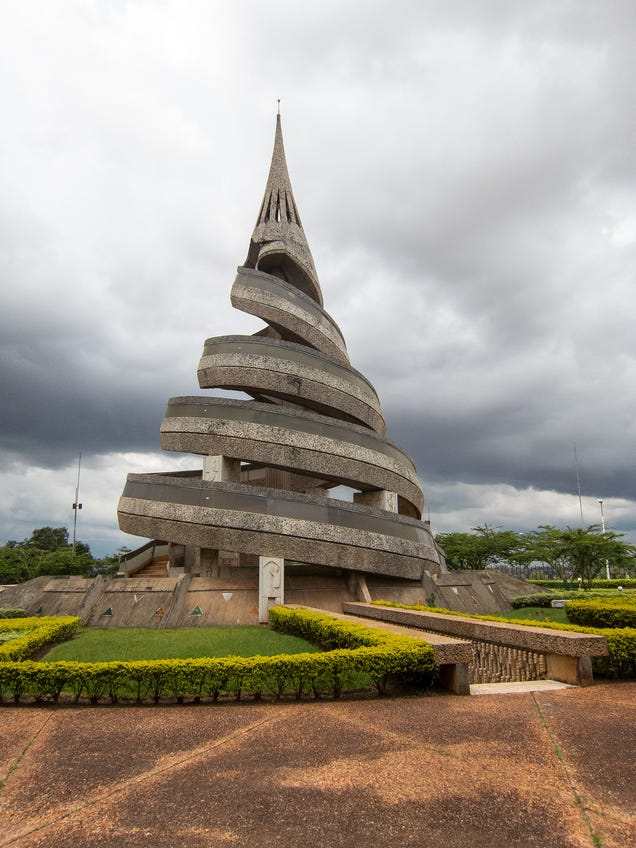 Basilica of Our Lady of Peace: Constructed between 1985 and 1989, the basilica was intentionally modeled after the Basilica of Saint Peter in Rome. It can accommodate up to 18,000 people.
Ponte City Apartments: Built in 1975 to a height of 173 m (567.6 ft), this cylindrical 54-story building is the tallest residential skyscraper in Africa. The building allows views over all of Johannesburg and its surroundings.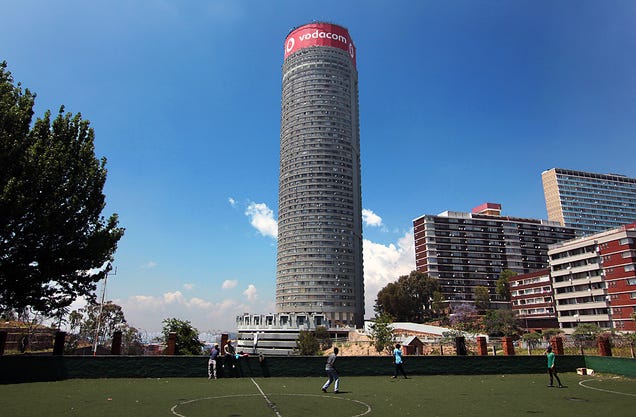 The Nabemba Tower: Also known as Elf Tower, the Nabemba Tower  is an office skyscraper in Brazzaville, Republic of Congo. it houses various ministries and charity offices.  The facade consists of vertical lines with glass and light concrete, which reinforces its narrow shape.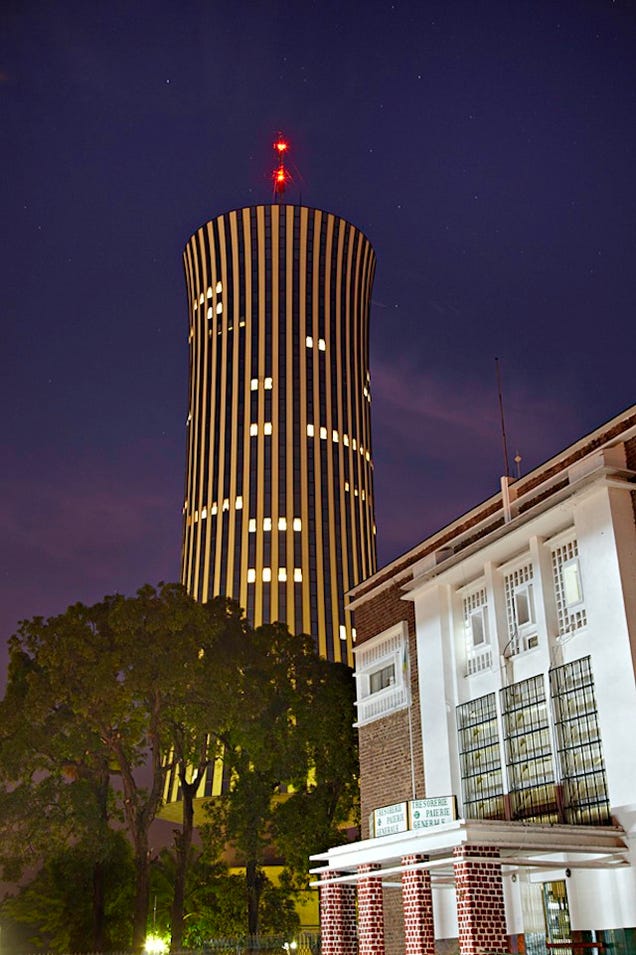 culled from i09.com